Asset Management: Getting the most out of digital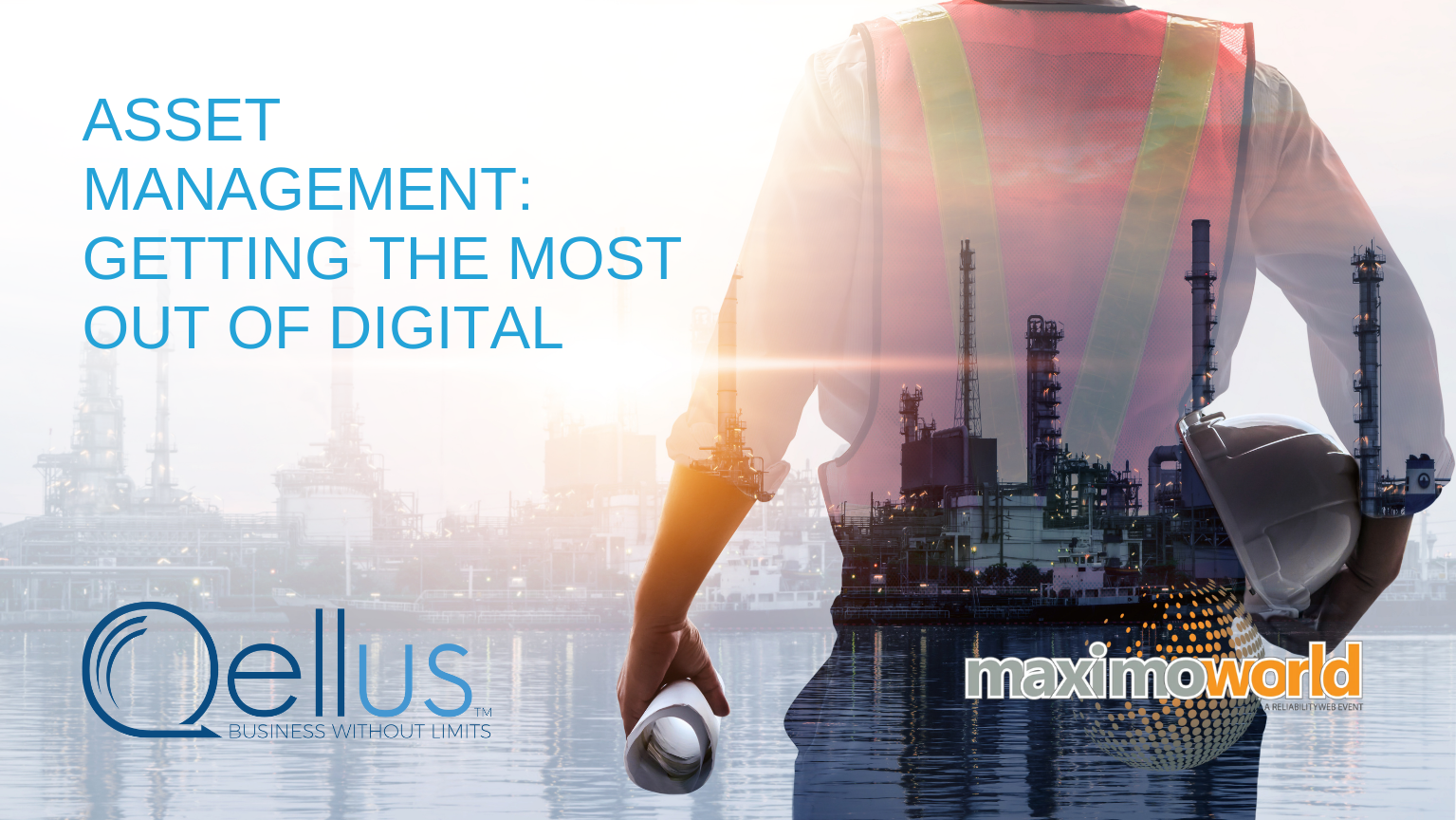 Effective document and asset management is the key to generating value from your investments
Companies and governments are investing over $6.8 in digital technologies and transformation, but are failing to see the maximum potential it offers. Research tells us that over 70% of these initiatives are likely to fail their intended objectives. While new technology and processes may be the hallmark of digital transformation, it's often the management of these new additions that make the difference between success and failure – especially in asset-intensive businesses.
In this blog, we'll discuss 6 ways companies can achieve digital transformation and operational efficiency through effective document and asset management, namely:
The seamless handover of capital project documents

Improvement of operations and maintenance efficiency

Streamlined startup and shutdown activities

Ensured safety with accurate procedures and safety data sheets

The ability to quickly respond to inspections and audit requests

Controlling updates to critical drawing and procedures
The seamless handover of capital project documents
Asset-intensive industries continue to struggle with the management of large capital projects, with a budget and schedule overruns being all too common. The multitude of stakeholders involved in these complex projects makes the handover a very critical process that can be highly stressful for contractors, suppliers, asset owners, and operators. An imperfectly organized, inefficient, and ineffective transfer of asset-related information, including drawings, technical documents, and data content, undoubtedly translates into additional costs, inefficient operations, and safety risks.
According to the IDC, inefficient capital project handovers can cost the industry $15.8 billion in annual losses, meaning between 1% and 2% of total capital facilities industry revenues for every year of a facility's life.
Maximo and Qellus can both provide easier and more efficient ways for companies to achieve a seamless handover of capital project documents through automation, digital asset management and efficient document management.
Improvement of operations and maintenance efficiency
According to a McKinsey report, employees spend 1.8 hours every day — 9.3 hours per week, on average — searching and gathering information. Put another way, businesses hire 5 employees but only 4 show up to work; the fifth is off searching for answers, but not contributing any value. What's more, is that they have to ensure they have the latest version with accurate and valid data.
Most companies simply do not have the resources, tools or systems to dedicate to this process, which is why approximately an entire working day is wasted every week by employees searching for information to do their job effectively.
Efficient management and organization of your assets and documentation can help you cut down on each hour wasted in finding documentation when you need it. Certain tools such as Maximo or technology consultants like Qellus can help you design a productive and effective system for this purpose.
Streamlined startup and shutdown activities
According to the Center for Chemical Process Safety (CCPS), process safety incidents occur five times more often during start-up than during normal operations. In addition, The Industrial Safety and Security Source has noted that plant startups and shutdowns are significantly more hazardous than normal operating procedures.
It's at these critical moments that you need to focus on the efficiency and safety of your startup and shutdown activities. Ensuring that each of your employees understands the operating procedure for both shutdown and startup will put your organization in a safer position, able to avoid costly mistakes, emergencies, and maintenance. Digital asset and document management can provide the necessary documentation to employees during both startup and shutdown to ensure that they can quickly access the knowledge and direction they need at all times.
Ensured safety with accurate procedures and safety data sheets
For businesses that rely on million-dollar assets, failing to access accurate information leads to severe consequences. Erroneous documentation, linked to the wrong assets, can result in serious injury to your suppliers and employees and put your company at risk to incur unnecessary costs.
Properly designed asset management solutions help your team stay safe, and effectively maintain critical assets through accurate, relevant, and up-to-date documentation. Implementing document solutions that are integrated with EAM applications like IBM Maximo ensures document control throughout the asset lifecycle and allows your teams to go home to their families every night while your systems operate at peak performance.
The ability to quickly respond to inspections and audit requests
Regulatory compliance is something every asset-intensive industry needs to contend with, but what if you could turn regulatory compliance into a strategic advantage? Finding and accessing the right documentation required by inspections and audits can save a company time and resources that would otherwise be spent identifying and locating the most up-to-date files and information.
Most firms have turned to digital solutions to achieve this, securing a competitive advantage over those companies who resist digital transformation. Qellus is well-versed in using technological innovations to streamline compliance and support inspections with accurate certificate management.
Control updates to critical drawing and procedures
Data is at the core of decision-making, and it's no different when making decisions on how to best optimize your processes. Technical specifications, engineering drawings, and standard operating procedures need to be aligned to the relevant equipment and assets.
In fact, matching your documentation to your assets reap productivity rewards throughout your business – so it's imperative that users can locate documents by functional location, type or work order whenever they interact with the asset in question. What's more, is that you should be able to approve, deny or edit control updates to critical drawings and procedures to ensure your business continues to make sound strategic decisions based on accurate information.
The control and security that good asset management software offers are unparalleled to any similar solution available today. While it enables collaboration between stakeholders, it also allows data owners to approve and control changes to the documents, ensuring operational security and safety.
Gain trust in your asset documents
Maintaining an efficient operation relies upon trust. You have to trust your organization, your employees, and your leadership. The same should apply to your documentation and asset management.
Only by having sufficient trust and control over your asset documentation will you be able to fully realize the potential of those assets and the value that comes from them. In this way, you will have optimized your investment in your organization and the assets that help it run efficiently.
One of the best ways to pursue this goal is by partnering with Qellus. Qellus has years of experience helping organizations with critical assets manage their data and documents. Our approach to digital management for companies in the oil and gas, energy, utilities, and other asset-intensive industries has revolutionized the way companies operate.
Contact us today for a free consultation and prepare to realize your organization's true potential.
We're attending MaximoWorld 2021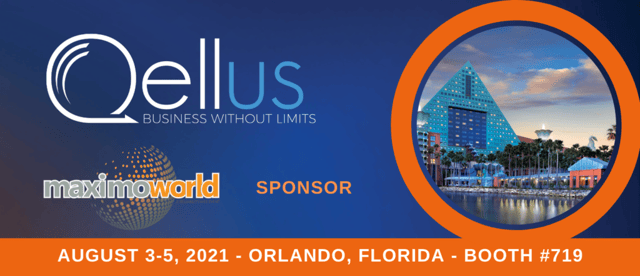 AUGUST 3-5, 2021 • ORLANDO, FLORIDA
In the first in-person Maximo event since the pandemic, Qellus will be showcasing how you can turn your data into an asset for your company. We would like to invite you to join us and the Maximo community at large to discover new innovations for your business and the upcoming trends for the industry.