OpenText and Qellus are hosting a Maximo document management webinar!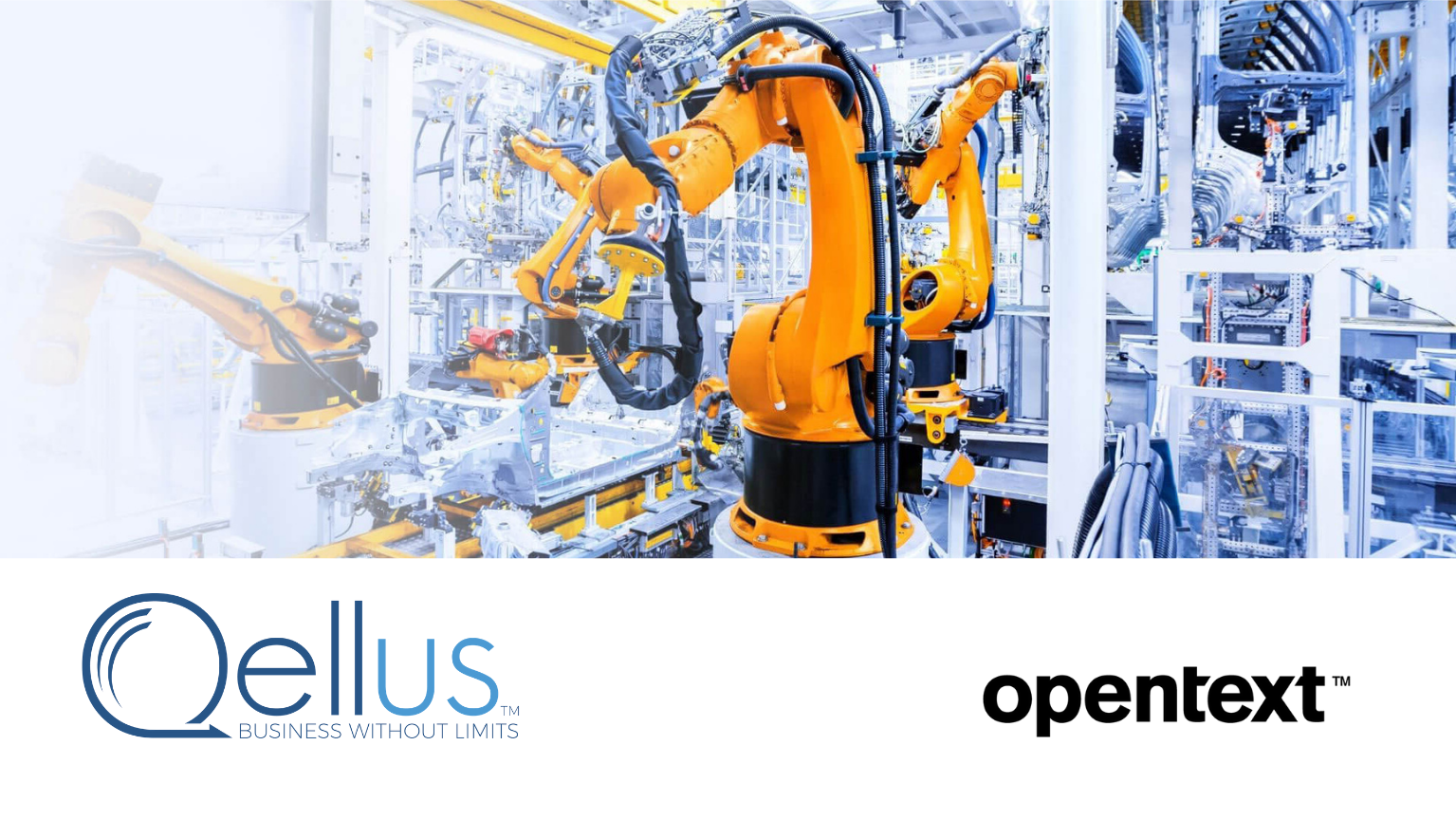 When: April 27, 2021 – 11.00 AM EDT
Accelerate revenue by increasing asset uptime using OpenText and Maximo
Join Ihsan Hall, Founder and Managing Director at Qellus, and Cameron Brennan, Head of Product Marketing for Energy, and Engineering Solutions at OpenText for a live webinar that takes a deep dive into the role of engineering capital projects, asset operations, and plant maintenance practices. The webinar will demonstrate how business leaders reduce maintenance costs below 10% of total manufacturing costs.
Qellus is a leader in content enabling business processes, including asset-intensive industries by integrating processes across OpenText, Maximo, and SAP. We are pleased to be joined by OpenText who will provide an overview of the Extended ECM for Engineering solution and how it complements the Extended ECM for IBM Maximo document management solution offered by Qellus.
In this live webinar, you'll learn how to:
Increase asset uptime through optimal management of your maintenance processes
Improve the ability to predict needed repairs and drive efficiency end-to-end in the operations process
Save maintenance costs through efficient repair and predictive maintenance insights
Avoid safety issues and cut costs by maintaining operations safety and regulatory compliance
Leverage as-built engineering documents in plant operations processes
Q&A with our expert speakers at the end.
Qellus Extended ECM for IBM Maximo connects your unstructured information stored within your OpenText repository to the asset information you manage within Maximo. It is the best way to increase collaboration in asset-related projects, improve reliability, safety, and reduce downtime and outages of plants. Your team members can leverage Maximo data and OpenText documentation to increase plant production, reduce maintenance costs, improve safety, and reduce fines.