Meet our team of Extended ECM Experts at OpenText World 2022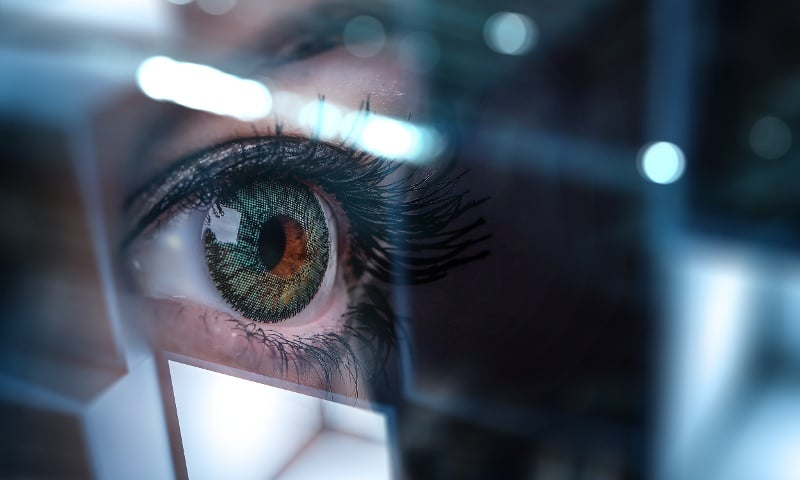 Visit us at booth #102 - October 4-6, 2022 | Las Vegas
The ultimate Information Management conference is back in-person! Visit us at booth #102 - October 4-6 from The Venetian Resort in Las Vegas, and meet with The Extended ECM Experts. Qellus is proud to sponsor Enterprise World this year, demonstrating how top global industry leaders turn underperforming, complex business processes into agile operations.
Your business is held hostage by poorly managed documents and inefficient processes.
Many modern enterprises operate within highly regulated industries—and for good reason. Ensuring the safety of individuals who operate on highly sophisticated assets is a daily concern. Failing to address this can result in serious legal, ethical and personal consequences that have far reaching implications for the company and their employees. The key to safety within the industry is gaining instant access to essential documentation when it is needed. However, oftentimes this documentation is scattered across systems, making finding and trusting documents time consuming and overly difficult. There is a dire need to improve the access and accuracy of documents and drive confidence in staff, auditors, compliance officials and management. This way, companies can reduce the risk of workplace injury and eliminate workplace mistakes that lead to downtime and lost productivity.
The primary challenge that process-intensive enterprises face today is gaining real transformation from their ERP systems; this is often rooted in the lack of document integration with enterprise processes. When inadequately addressed, these inefficiencies can have far-reaching, detrimental effects that are felt throughout an organization. These challenges are:
Data silos
Unoptimized processes
Disparate and disconnected systems
Unnecessary delays and mistakes
Below, we will consider each and the effects they may have on a business.
Data silos
Today, among a businesses' most significant assets are the data that it possesses. Whether data is focused on physical assets, customers,, or operational efficiency, it can be used to enhance a company's operations and promote success. However, data is only useful when a business has access to it. One of the major challenges facing businesses today is not the acquisition of data, but the organization of it. Data silos rapidly form across organizations preventing the optimal use of information when it is needed. Failing to adequately address these data silos and share data across an organization leads to many missed opportunities for optimization, costing a company thousands of dollars in the long term. For example, n a manufacturing company, critical asset documentation must be accessible easily and quickly for processes in the company, such as engineering, operations, and maintenance. This documentation may consist of many files that are contained in different systems making finding and trusting documents and their versions time-consuming and overly complicated.
Unoptimized processes
Every business has its processes. However, as businesses grow, these processes require review and optimization. The obstacle companies face is the amount of time and effort it takes to change and restructure these processes. Evaluating each process that a business conducts is a significant task that takes careful planning and involvement from key stakeholders. Neglecting this task could lead the business to pay a steep price in the long term. For example, a business that adopts automation may no longer need some of their manual processes, yet continue to use them by failing to implement effective training with key users. This causes unnecessary additional work for their employees and introduces waste where they could be saving time, money and resources. The bottom line is that failing to optimize, or even outright eliminate obsolete or redundant processes, drains an organization's resources that could have been better spent elsewhere.
Disparate and disconnected systems
Many businesses within regulated industries such as utilities are required to process and store information across various management systems such as OpenText, SAP, and Maximo. Each of these systems does not integrate by default, causing companies unnecessary delay and mistakes across their organization for multi-departmental tasks. Take the scenario of executing maintenance work orders, which need to be referenced by the maintenance team and plant managers, but also by the finance team for supplier payment. The maintenance team is likely using an Enterprise Asset Management (EAM) system like Maximo, while the finance team typically performs their work in an ERP system such as SAP. With a common document management system integrated with both EAM and ERP systems, maintenance teams can update the work order, making it available to finance once the work has been completed.
Unnecessary delays and mistakes
In many cases, businesses encounter unnecessary delays and employees make mistakes that could be avoided. This is usually due to accessing incomplete, outdated, incorrect, or inconsistent information from multiple sources. Due to this, team members often reference and use the wrong documentation or have access to obsolete procedures in the field, which creates hazardous mistakes. While many businesses accept this as part of the complexity of their industry, this doesn't have to be the case. True digital transformation of your EAM and ERP solutions can ensure that processes are streamlined, and team members have access to a single source of truth for more accurate documentation, faster delivery of services, and a safer environment.
The Solution - Meet The Extended ECM Experts, booth #102
Optimizing processes for modern companies requires a detailed amount of forethought, planning, and experience. However, if organizations remain focused on the essential needs and challenges that they face daily, they will ultimately be able to improve with every iteration of their processes. Qellus has years of experience in integrating document management solutions with ERP and EAM solutions. We are experts in helping companies from around the world get the most out of their processes, data, and leading applications. Meet Qellus at booth #102, and begin to reap the benefits of an optimized business process.
Download our white-paper to operate more efficiently by taking control of your ERP and EAM documents
This whitepaper outlines the challenges above, and what can be done to address them. Through 8 steps, any asset-intensive organization will be able to use their documentation and data to ensure a more customer focused, safe, , and efficient organization.