Introducing Extended ECM for IBM Maximo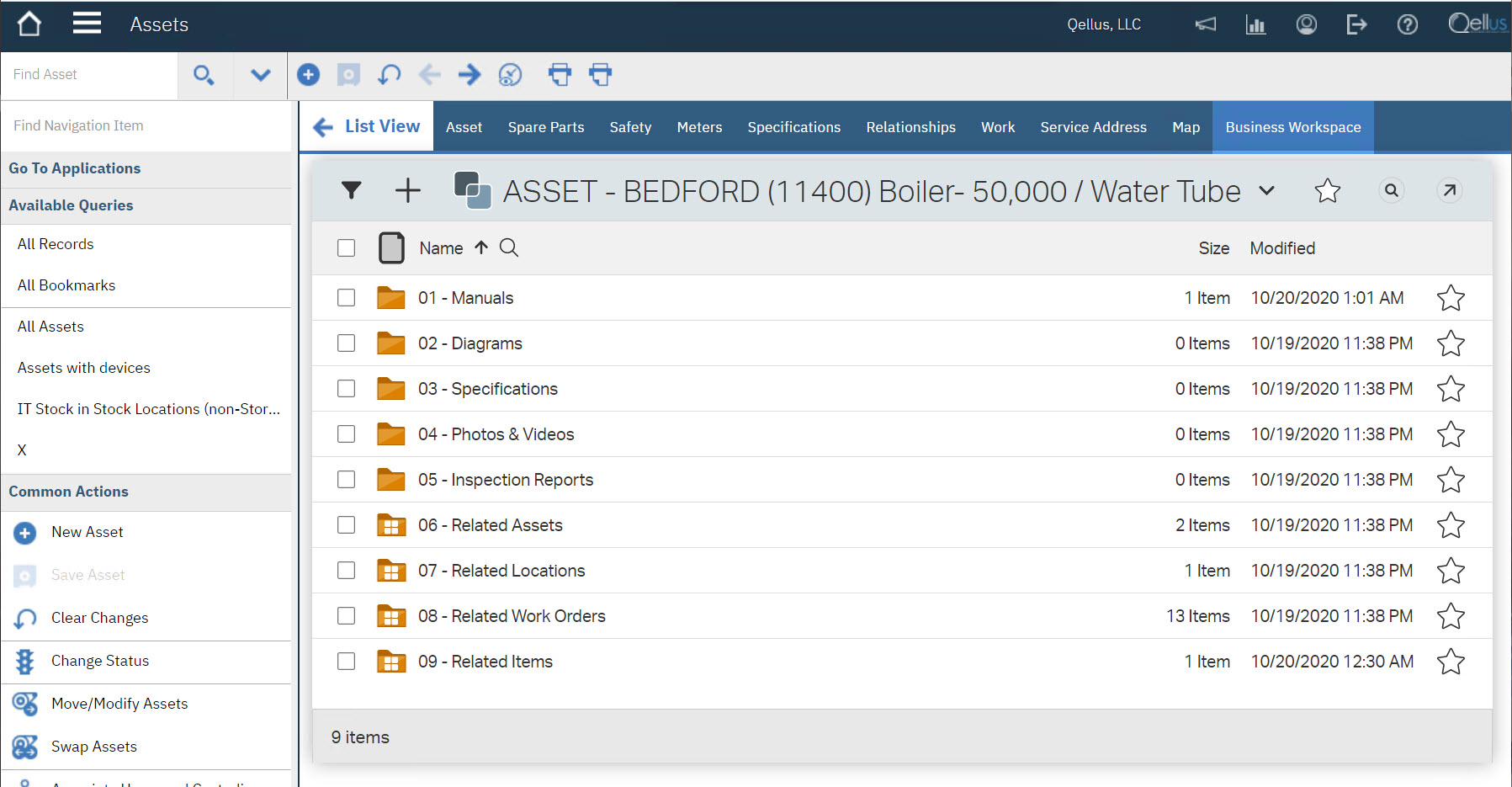 A new product to integrate the flexibility of ECM with the power of Maximo
Collaboration is the driving factor behind a productive and efficient company. In asset-intensive businesses, every fractional increase in efficiency means thousands of dollars in revenue. Now you can take control of your maintenance, operations and brand reputation with Extended ECM for IBM Maximo.
Bring synergy to your operations
Bridging the gap between your documents and your operations shouldn't be a challenge – it should be an expectation. Documents within the oil and gas, energy, engineering and other asset-intensive industries are vital to the successful operation and profitability of the businesses that operate within them. From maintenance and repair to operational excellence and safety compliance, documents play a role throughout these enterprises, yet have operated in silos separately to the assets they describe.
The successful management of documents in an organization can increase efficiency, minimize downtime and decrease unplanned outages. For asset-intensive companies, this is critical to their operations and financials. Qellus realised this fact and has developed Extended ECM for IBM Maximo. This revolutionary solution is the only way to bring complete integration between the assets in your organization and the documentation that keeps them running.
Extended ECM for IBM Maximo
Qellus' solution allows for more efficient collaboration surrounding asset-related activities across your entire company. It enables you to embed full document and records management capabilities from OpenText directly within Maximo's asset management solution. This allows you to seamlessly share asset information to increase operational excellence, reduce maintenance costs, improve safety performance and reduce fines.
Business Benefits
Anchor OpenText documentation to Maximo assets

Gain access to accurate documentation at the moment of asset contact

Minimize downtime and unplanned outages of assets

Increase plant production

Reduce maintenance costs

Ensure safety and compliance

Reduce fines and increase brand reputation
Extended ECM for IBM Maximo gives you the power to share asset information and data across the operations and maintenance processes in Maximo as well as the procurement processes in your ERP systems. Now, you can promote improved collaboration with suppliers and subcontractors, and manage complex work orders within and outside of your organization.
The missing link to asset management success
It's time to ensure your team has the documents they need when operating on the assets that run your operation, on location, on time. Extended ECM for IBM Maximo is the solution you need to ensure the smooth operations, maintenance, and control of your asset-intensive business.
If you would like to manage your document assets in Maximo by using the flexibility and power of OpenText, visit the product page, or contact us for a free consultation and begin your digital journey to an integrated, efficient, and trusted asset management solution.
Click the image to watch our webinar on-demand